| | | |
| --- | --- | --- |
| | RN Patient Advocates is the only nationally recognized Patient Advocacy education program created specifically for qualified RNs endorsed by a leading College of Nursing: The University of Arizona. | |
What People are Saying About RN Patient Advocates
&
We will never sell
your email address
Contact Us!
RN Patient Advocates, PLLC
Phone: 520-743-7008
3400 West Goret Road
Tucson, AZ 85754
3212 North Anderson Drive
Tucson, AZ
85716
Do You Need A Health Detective
... Call your RN Patient Advocate!

Welcome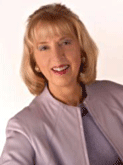 Joan Shaver, Dean UA College of Nursing

RN Patient Advocates in participation with The College of Nursing, University of Arizona invite you to join the RNPA Learning Intensive.

This is the only course of study offered exclusively to experienced, clinical RNs to become Independent RN Patient Advocates (iRNPAs). This program has been developed over 11 years by Karen Mercereau, RN, iRNPA, a nationally recognized visionary leader in healthcare". ~ Joan L. Shaver, PhD, RN, FAAN
About Us
Founded in 2002, RN Patient Advocates provides:
The only Learning Intensive preparing qualified RNs to become Independent RN Patient Advocates (iRNPAs). This nationally recognized Learning Intensive is offered in association with the University of Arizona, College of Nursing.

The National Network of RN Patient Advocates: Mentoring, Continuing Education, Collaborative Practice, Shared Governance


Our Mission is to empower people in their health care through Advocacy, Education and Guidance through the health care system.
Karen's Story
Always an Advocate…
I was always the family patient advocate. That the system was broken became more and more obvious over the years as I worked on their behalf. I was a patient advocate in the clinical arena as well, though that too was becoming increasingly difficult. By 2002,
Contact us!
RN Patient Advocates, PLLC
3400 West Goret Road
Tucson, AZ 85754
3212 North Anderson Drive
Tucson, AZ
85716
Phone: 520-743-7008
Email: karen@patientadvocates.com